Upcoming Taiwan's dramas
{ OMG JOE AND ARIEL GOT NEW DRAMAS!!!!!!! }
Superstar Express 爱就宅一起
, Jiro Wang, Rainie Yang, George Hu
When an agoraphobic girl met rinky-dink celebrity. Ttheir lives totally changed. Super love story fantasy. Let's go Agoraphobic!
Rainie Yang as Momo
Jiro Wang as Mars
George Hu as Chia Sen
Momo is a pleasant looking girl that doesn't care much for her apppearance and never dressess up. Her idol has been "Casaba the Alien Prince", a main character in a comic book, since she was a little girl. She jas always believed that the prince will one day come to her in real life... She's a totally agoraphobic girl. Her parents had both passed away so her sister ChuChu is her only family. However, Chuchu is quite lazy and messy so Momo has to take care of her sister's daily life.
Since Momo is anti-social, her only friend at school is Chia-Sen - who she grew up with. Chia Sen is the sole heir of a multi-national business, who is athletic, handsome and also happens to be Momo's childhood lover. But his IQ still remains as an eight year old, so everyone calls him "Forrest Gump". He's the swim team captain of Chinh Hai University and is always the most popular character among the sports teams. Momo means more than an angel to chia Sen, he always thinks that their relationship will never change. But when Mars comes to their lives, Chia Sen starts an animosity towards this person for the first time in his life.
Mars is an idol singer who is also an actor. He's very talented with music, so his first album made him a popular star right away. But the popularity shrank in a few years because of some negative news. His agency finally decides to freeze him with a false press release of him returning to school to obtain his bachelor degree in order to re-establish a fresh image for him. But in fact, it is to let Mars fend for himself.
When Mars becomes Momo's room-mate, it totally changes Momo's life. What does it take for a rinky-dink celebrity to fall in love with an agoraphobic girl? And what does Forrest Gump need to do to get his angel back? Let's find out what will happen when their love goes agoraphobic!
Press Conference:
----------------------------------------------------------------------------------------
Love or Bread (我的億萬麵包) *confirmed cast*
, Joe Cheng, Ariel Lin
When Love meets million dollar bread,
Can you hold on to your dream love?
CAST
Joe Cheng as Frank
NEWS
Joe Cheng, Barbie Xu; to take lead roles in Love or Bread
Getting Zhang Yun Jing to guest star; first question was acting as a boy or a girlDa S Afraid of gaining weight; Ariel Lin took over the role of a poor girl in the village
----------------------------------------------------------------------------------------
Tao Hua Ai Wu Di / 桃花愛無敵
TaoHua's Love Conquers All = The *unofficial* English title for this series.
(Thanks to tammiest @ asianfanatics :])
Starring:
Arron Yan, GuiGui, AhBen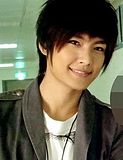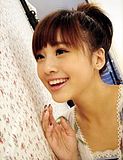 >> Introduction
Because of the good chemistry and ideal pairing between Arron Yan and GuiGui in the series The Clue Collector, they have been chosen to act together again with Ah Ben who have just joined Bang Bang Tang in the show Tao Hua Ai Wu Di . Tao Hua Ai Wu Di is adapted from Japan's best selling manga Tao Hua Mei Mei. The plot is about Tao Hua [Gui Gui] who has been pampered and loved by 4 of her brothers almost to the extend of sister brotherly love. Thus the other brothers tasked the 5th brother Ah Ben to look after the sister, and with the appearance of prince charming Arron Yan, a love battle is created among everybody.
Credits: frhgloba1 Source 1 | Source 2
>> Plot Info
The series will be adapted from the manga, Tao Hua Mei Mei 「桃花妹妹」 (Chinese title).
- Under 1st spoiler: basic storyline of original manga
----------------------------------------------------------------------------------------
Pi Li MIT [霹靂MIT] / The Clue Collector
Starring:
Arron Yan, GuiGui, XiaoGui, Fan WeiQi, Lu TingWei
General Info / Synopsis
Title:
霹靂MIT / Pi Li MIT
Also known as:
Thunder Team
Genre:
Mystery / Suspense / School
Episodes:
--
Broadcast network:
--
Synopsis
The legend of a Thunder Team secretly protecting Sheng Ying School was never public acknowledged but nonetheless spread wildly among the student body. For some reason, the team had disappeared and evil began to rack havoc in the school. The last remaining member of the Thunder Team, Teacher Cherry, decided to recruit the badest of all bad students, 007, 187, 747 and Lucifer, to form a new generation of Thunder Team who would stop the destruction and restore the school back to its former glory.
Cast
Aaron Yan as "007" Zhan Shi De 詹士德 (007)
Gui Gui as "Lucifer" Li Xiao Xing 李曉星 (天魔星)
Lu Ting Wei as "187" Qian Fu Hao 錢富豪 (187)
Huang Hong Sheng as "747" Huang Hui Hong 黃輝宏 (747)
Fan Wei Qi as Cherry
Tian Li as Lu Qi Ya 陸琪雅 (Angel)
Cai Yi Zhen
Cai Han Cen
----------------------------------------------------------------------------------------
我要變成硬柿子 / Wo Yao Bian Cheng Ying Shi Zi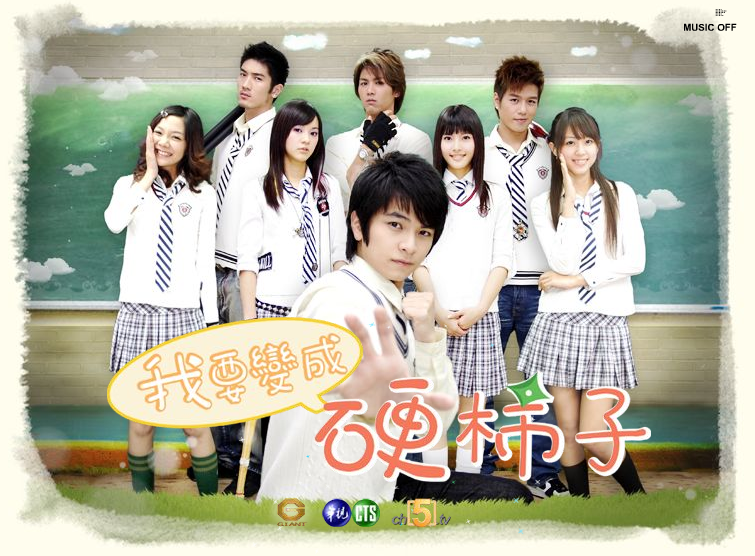 Also known as: I want to become a hard persimmon
Genre: School
Broadcast network: CTS
Broadcast period: 2007-Jul-11
Air time: 21:00 - 22:00
Opening theme song: Ai Shang Ai (愛上愛) by Fei Tong Xiao Ke (非同小可)
Ending theme song:
Synopsis :
Ever since little, Ruan Shi Zhi has always been on the receiving end of bullying. At 18, He decides to shed his pitiful past with a new beginning. Yet the moment his steps into his summer class, he is immediately confronted by a group of classmates whom he usually avoids like a plague. Just when he wants to run out of there, an angel-like girl walks in. He falls deeply in love with her. And for love, he tells himself he has to become tougher. He must find a way to survive in this dangerous place, transform himself, and defeat all his love rivals to win the girl's heart.
Cast
Yang Ming Wei (楊銘威) as Ruan Shi Zhi 阮適止
Wang Xin Ru as Du Qiao Qi 杜喬琪
Chen De Lie as Wang Chao Meng 王超猛
Chen Yi Han as Sun Shi Shi 孫詩詩
Gao Yi Xiang as Tiger 羅信虎
Li Yi (李易) as An Shao 安少
Ke Bi as Tai Yan Bing 太陽餅
Hong Shi as Niu She Bing 牛舌餅
Ge Wei Ru as Chai Li Rong 柴俐蓉
Long Chen Han (隆宸翰) as Yan Li 嚴力
Tuo Zong Hua (庹宗華) as Du Ri Nian 杜日年
Xiu Qin (秀琴) as Huang Yi Qing 黃儀清
_ _ _ _ _ _ _ _ _ _ _ _ _ _ _ _ _ _ _ _ _ _ _ _ _ _ _ _ _ _ _ _ _ _ _ _ _ _ _ _ _ _ _ _ _ _ _ _ _ _ _
this is a new show and the actors/actresses in here are pretty new except for chen de lie..its a really funny and light hearted show =) i recommend people to watch it and plu..the 3 guys are pretty hot especially GODFREY GAO YI XIANG =)
----------------------------------------------------------------------------------------
Invincible Shan Bao Mei <無敵珊寶妹>
, Nicholas Teo, Amber Guo Cai Jie, Roy Chiu


Airing start date: August 17th, 2008 (Tentative)
Cast:
Nicholas Teo
Character Introduction (written by Nic himself)
My name is Sun Wu Di. It was given to me by my father. Throughout my life until now, he has the greatest influence on me. The person whom I admire and respect most is also him! Thus, my father's leaving caused extreme changes to my understanding of human character. Father has always treated workers by his side as our own people but he was targeted to be kidnapped and afterwards, went missing. As I was still a kid, this has been a huge trauma for me. Later, my whole growing process is not to trust anyone. Especially after being in charge of "Heaven's Fragrance Floor" 《天香樓》, the more I wouldn't believe in people working with me. Also due to this reason, I transform to a narcissistic person and feel that I myself is the most perfect. All others are on a lower level.

I know that my personality is very despicable but that doesn't bother me because I don't need anyone. By myself, I can accomplish every job. Especially the one which I care most in this life, "Heaven's Fragrance Floor" 《天香樓》. Even more, I will not let people handle my tasks. That's the only thing my father left me with - it's my life. I don't permit any person to ruin it, only I can cause it to shine and dazzle with brightness! This way of thought also let those around who never treat me good with a true heart, only those momentarily flattering people! I don't feel it's a problem since there's no need for them to do anything. Nevertheless, there will be someone
to take care of trivial matters for me. Just let them run after me, I'm not inferior!

For sure a successful man cannot miss love. I, Sun Wu Di, definitely do not lack girls. However, as to a girlfriend, I only need one and that will be enough! She is Zu An, independent with an attitude and brains. She never requires me to get worried. We are a perfect team admired by all people! My life is to seek after perfection. I, Sun Wu Di, want none to be able to go against me. I can't have any weakness!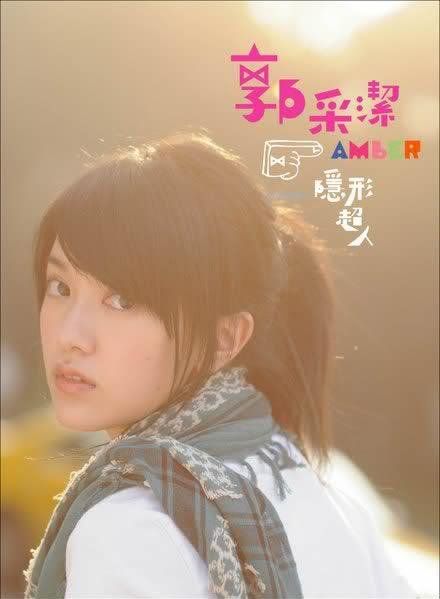 Amber Guo as Hu Shan Bao 胡珊寶 (Info gotten from her blog:
http://blog.pixnet.net/amberkuo/post/19491619#trackbacks
)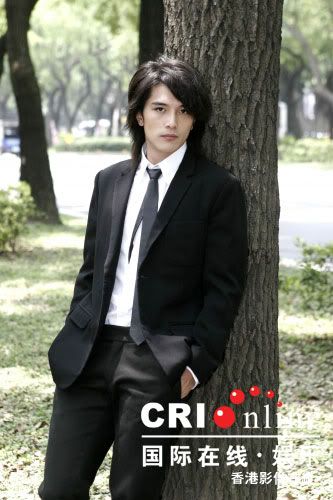 Roy Chiu
----------------------------------------------------------------------------------------
黑糖群侠传 (The Legend of Brown Sugar Chivalries)
Reduced: 93% of original size [ 600 x 398 ] - Click to view full image
Details:
Title: 黑糖群俠傳 / Hei Tang Qun Xia Zhuan
Also known as: The Legend of Brown Sugar Chivalries
Genre: School, wuxia
Broadcast network: StarTV
Broadcast period: Summer of 2008
Wang Zi 王子------Ling Hu Cong 令狐聰
Xiao Xun 小薰 ------Ren Ying Ying 任莹莹
Ya Tou 丫頭 ------Shang Guan Yun 上官云
A Wei 阿緯------Guo Jing 郭敬
Xiao Yu 小煜 ------Chu Liu Xiang 楚琉湘
Xiao Man 小蛮 ------Xiao Long Nu 小聋女
A Ben 阿本 ------Wei Xiao Bao 韦晓宝
Xiao Ma 小馬 ------Yi He Cang Tai 伊贺苍太
Extended Cast:
Carmen Tang Yi Fei 唐以菲 ------Lan Feng Huang- Lan Er 蓝凤凰-蓝儿
MeiMei ------ ???
Synopsis:
The story took place at Xi Cheng Martial Art School, during a time when the Jianghu was still the goods against the evils. For the two legendary martial art books which is hidden in 4 different schools, both of the groups uses all their power to get it. The ones who gets it will have the power to rule over Jianghu. People from all over the place whether it's male or female gathered together to search for it.

Amongst the students in Xi Cheng School the most powerful is Ling Hu Cong. A person who doesn't care about fame and wealth, who just wanted to be with his childhood friend Shang Guan Yun. But as a hero he will go through suffer and hardship, later on Guo Jing has caught up to him in martial art and also develop feelings for Ren Ying Ying. Because of saving someone he lost all his internal power at the end the learned "Gudu Swordfight" and "Yijingjing". Then the story will start on Ling Hu Cong & Guo Jing.
----------------------------------------------------------------------------------------