You know how they takes my breath away.
Ok first. OMG WHY ALL LOOK SO SAD IN THIS?
I felt like I shouldn't be smiling while watching it too.
Ever since SorrySorry's activities started...... my love for Suju have been increasing...
Reaching the level of Big Bang soon...... OK NO JUST KIDDING.
My love for Big Bang is 200%. If there is a need to compare. Suju is only 100% :x
Back to the MV.
I am glad about the even divided parts of each members. Maybe not too even but at least most of them gets more screentime! :D
Hangeng looks so much handsome now and I am falling for him
Siwon, the gesture prince, is still looking as charisma as ever.
Heechul, OMG so much screentime of him! Hopefully he dance along in the performances, please don't pop in in the middle of it ok! And he sits on a bike at the end of it. He always gets special things~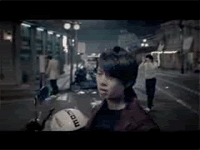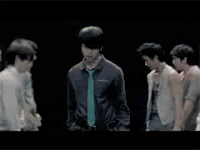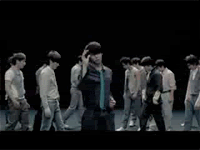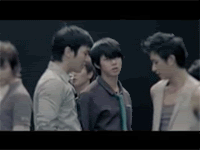 Eunhyuk, the member who always gets the hardest dance moves and the unique-est moves. Because he is good and I love you Hyukiee~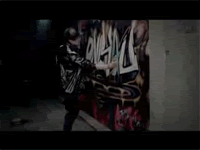 Leeteuk, leader as always. Always gives out a different kind of feel compared to others~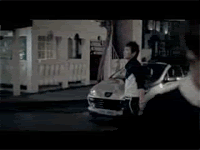 Ryeowook&Sungmin, they are like twins to me. At first, they look the same to me because of their height. Now, I realized each charms of them~
Kibum, I am happy that he is in it. Suju is never a whole without 13 of them.
Donghae, that grin of yours, that smile of yours, melts me.
Kyuhyun, Suju's Kim Gura. Haha cannot help but rmb the harsh and funny words of yours. Who would believe that such a cutie like you said those stuff?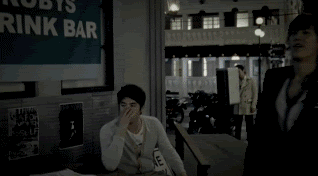 Kangin&Shindong&Yesung, I am neutral to them.
I couldn't name all 13 of them 2 months ago and now I can. Whoa.