As some of you may already know, I went to the Kpop Night Concert on 23rd Oct 2010 and it was hell lots of fun and though my arms really hurt now due to non stop waving for 2.5 hours but it was really worth it. This is probably my first time spending money on a Kpop event in Singapore. The hooha of Kpop is really overrated this year in Singapore. Yeah I do like it since more groups are coming, including the impossible Big Bang but the thing is, I don't like it. I don't like how many are *in love* in Kpop in a wrong way. I mean, most of the new fans don't get the whole Kpop fandom thing. We old fans understand that, they don't. Just like how the $258 tickets got sold at $5000 each. Yeah my friend got a pair of it. 10k. Can you believe that?
Oh well, back to the concert, my view was really bad cause I didn't go down to HWV to get the tickets personally and my friends couldn't get me one so I had to call up friends whom I thought would be going last minute and luckily they got me a pair. I kinda regret not getting the standing pit tickets as they were REALLY CLOSE to the stage, most singers put their hands in the crowd. And also, I saw TOP using a towel wiping his sweat, and knew it, HE THREW IT INTO THE STANDING PIT. I would want that sweaty towel very much.
And I also knew that I was gonna cry during Big Bang's performance as I was feeling super uptight and overly excited while I was on the way there. So I did, for a while after Big Bang came out.
They performed 7 songs, Gara gara go, Number 1, Haru haru acoustic, Lies, Last Farewell, How Gee and Hands up.
Its funny how most fans knows how to sing their Korean songs better than the English ones.
FTISLAND : They were first. I was actually quite surprised that they opened the show but Hongki was good. I didn't get to see Jonghun on the screen though. And I was quite amazed by myself for knowing how to sing their songs. Annyeong eh sarang sarang sarang!
DNA, Infinite, ZEA : I don't follow them, I just follow the crowd and stood up.
SHINee : I knew once SHINee starts, its gonna be havoc, cos SNSD will be next and here comes BigBang. I stood on the chair, the security guard told me to get down but soon after they couldn't control the crowd anymore because everyone was on their chairs. SHINee performed Noona nomu yeppo, Ring Ding Dong, Lucifer and Hello. Its a pity that Jonghyun couldn't come but they sounded good. And there was a rumor saying Jong Hyun took a different plane. HAHA laugh at that.
SNSD : Here comes SNSD! Everyone knows how to sing their songs. Oh, Tell me your wish, Run Devil Run and Gee. They stopped for about 10 seconds before Gee so all of us screamed Gee gee gee gee and its funny how most voices are all so MAN. Haha fan boys. Oh and fanBOYS wore pink tee shirt and sprayed their hair HOT PINK. How about that.
Big Bang : Alright basically what I already mentioned above. I was really scared GD wouldn't run to my side's view but luckily he did a couple of times. I couldn't believe I finally saw him in real life tbh, which is also why I was so touched till I teared. I didn't really listen to HANDS UP so I was actually hating on myself for not being familiar with the song. GD also threw a flying kiss at the end of the concert, I made sure I caught that! Haha ok kidding.
Conclusion : It was really good. The crowded was good, maybe there weren't much fanchants since we aren't good at these kind of stuff but there were really a lot pink light sticks and not much yellow light sticks :( I even wore my bright yellow shirt! Hopefully Big Bang tells YG about the response of the crowd and they will come again! I wanna see them upclose!
Now for some photos! Didn't upload mine from my dslr, cos my lens couldn't zoom well, and most shots has heads/cameras blocking in front :(
OK FIRST. Those that follow me on Twitter might already know this
is that MY FRIEND GOT ME A SIGNED GD SHINE A LIGHT DVD FROM KOREA MONTHS BACK and she passed it to me today ! OMGGGGGGGGG right.
and the thing is, she told GD to write, TO RINA!!!!!! I verified the signature in the photobook, ITS GENUINE!!!!! I swear when I was showing it to my friends at the queue, there were jealous stares all around. BUT GOD DAMN IT. ITS FOR ME. TO RINA FROM GD. omg my life is completed.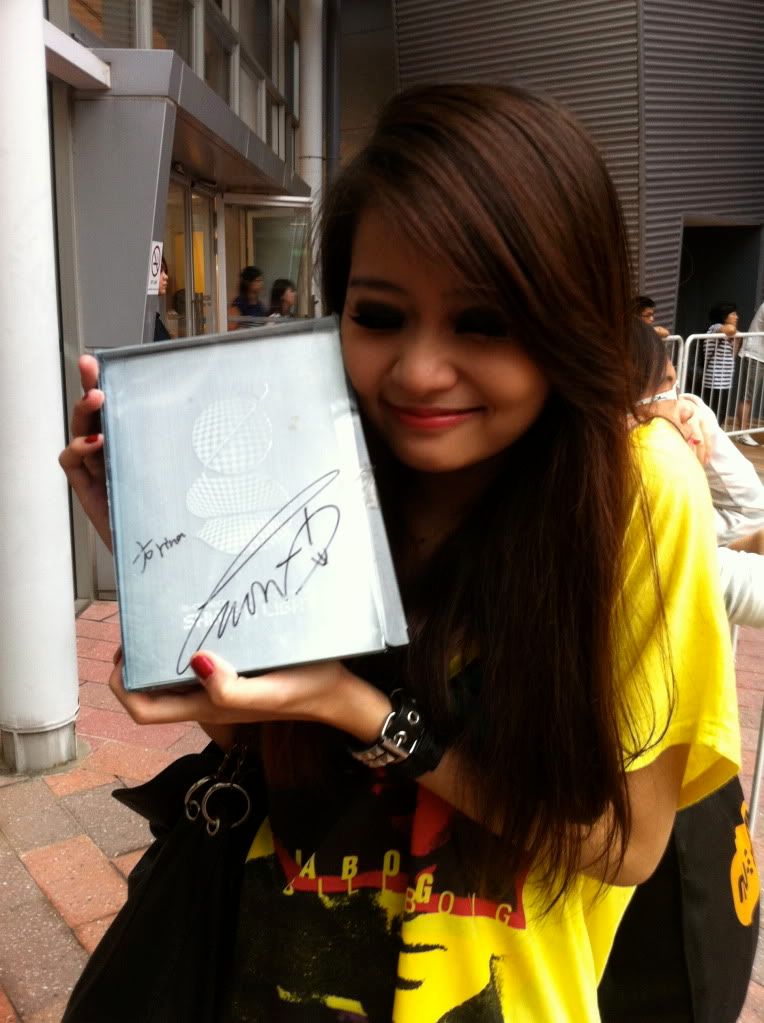 ok this is just one part of the crowd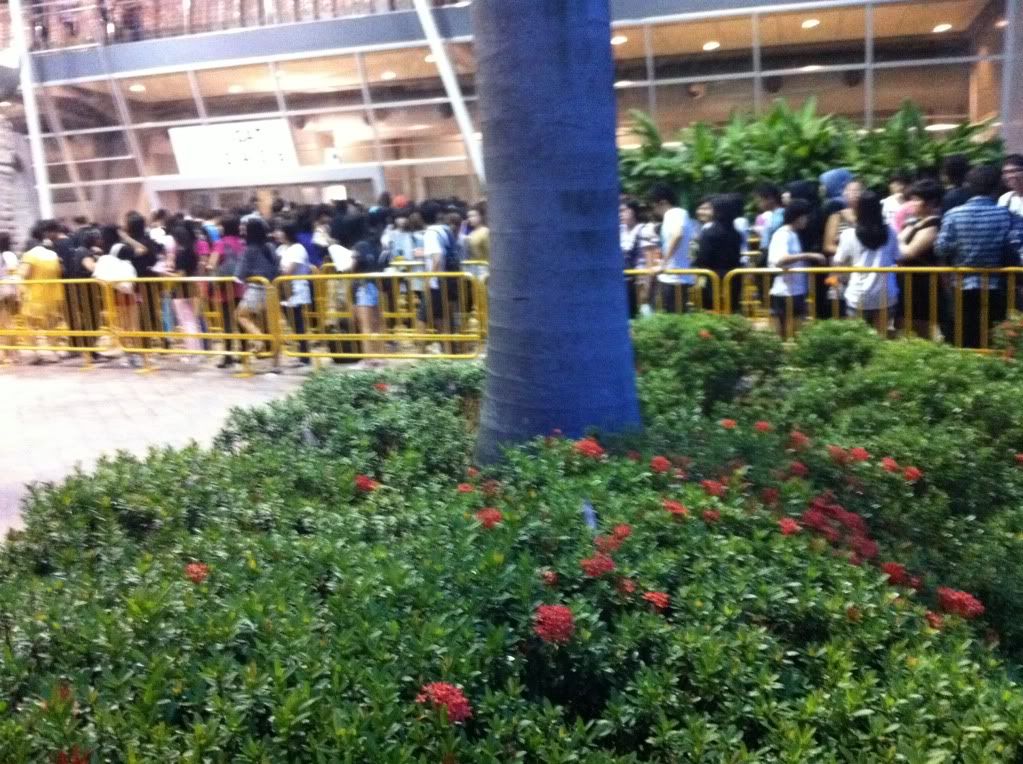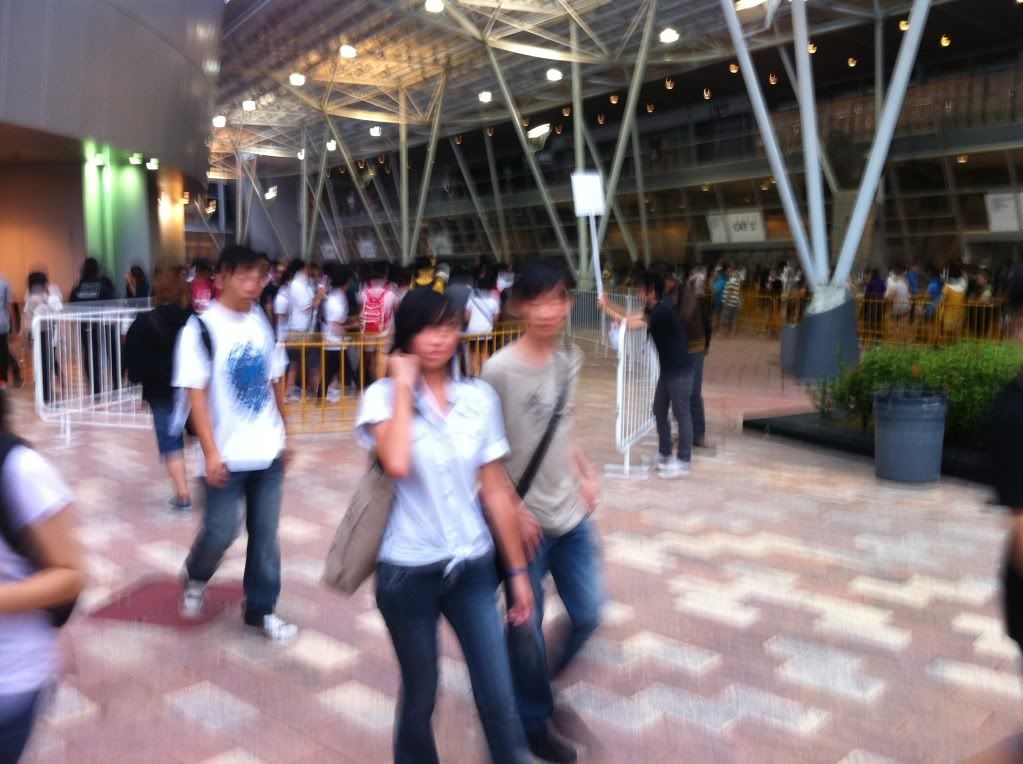 ambulance got ready beforehand
my view. so far :(
bought the light sticks for this!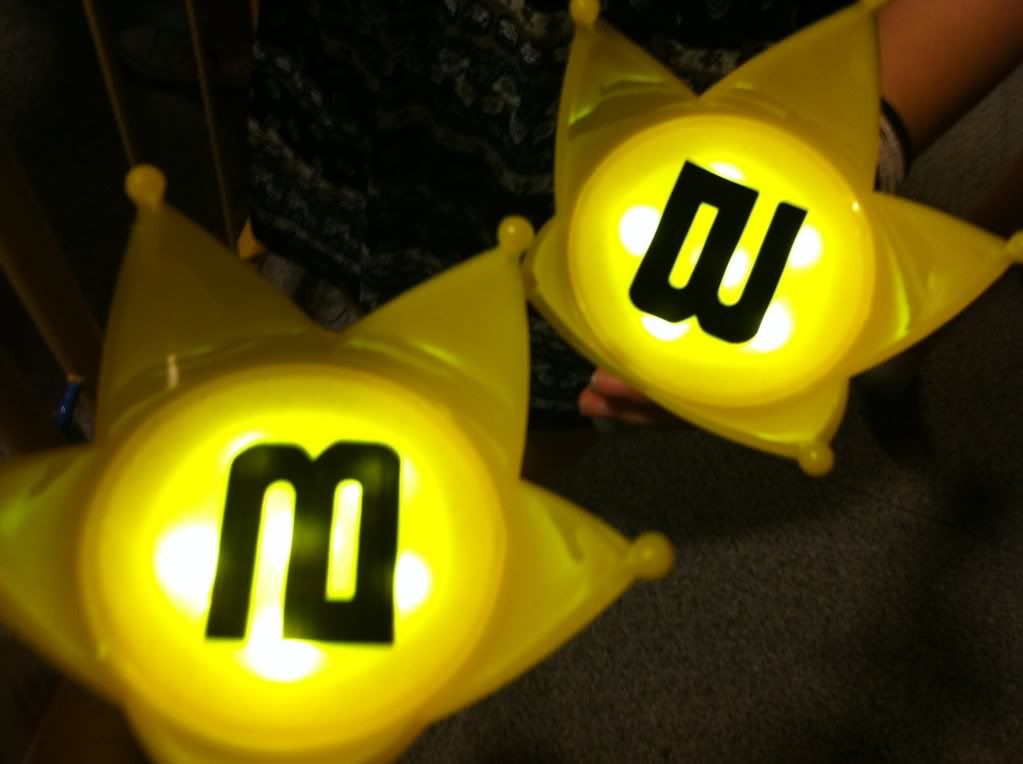 I was already very excited when FT came out so the BB sign flew away, lol! But I found it at the end of the concert.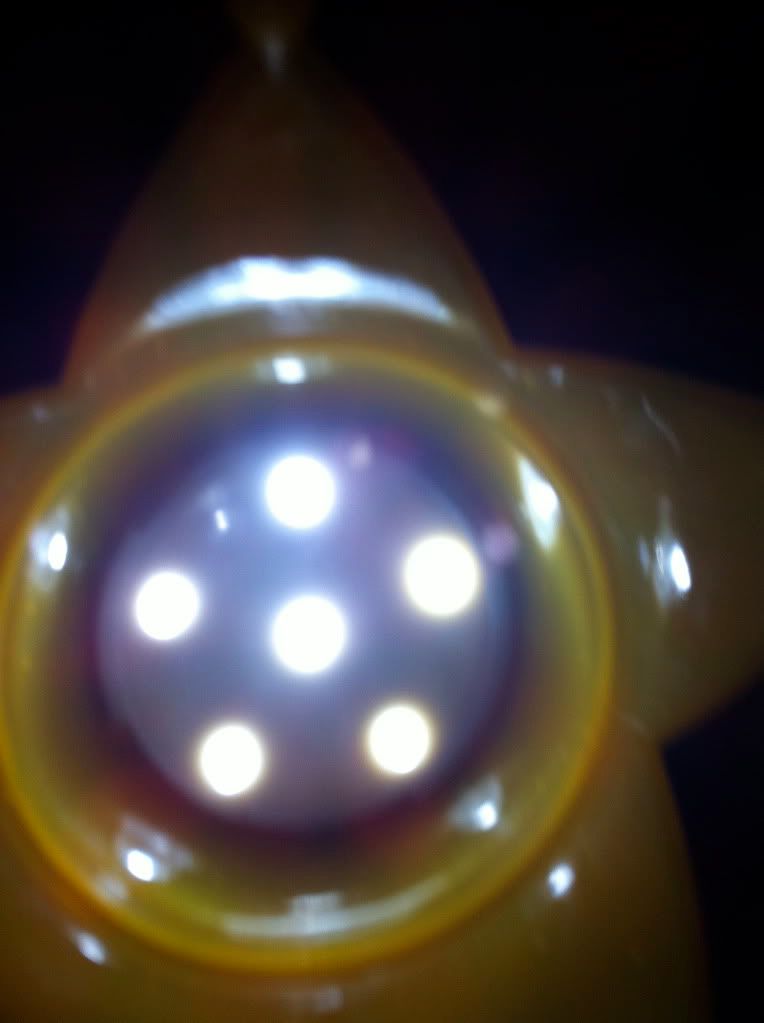 basically how it looks like during the concert from my view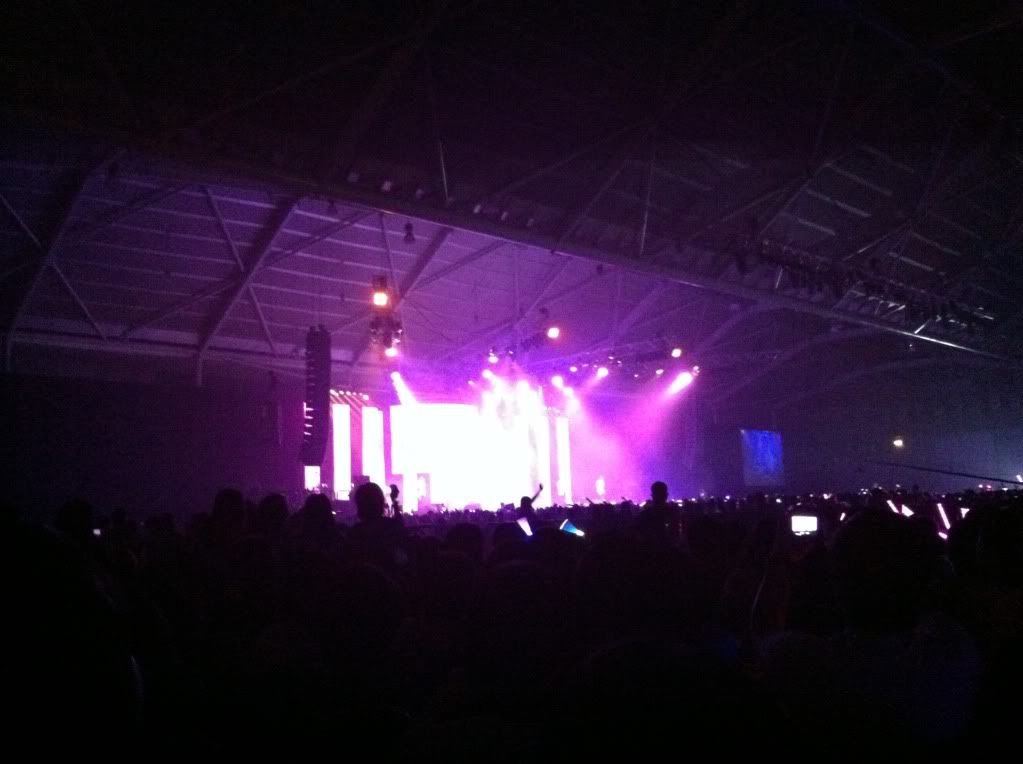 photos taken from soompi, credits labeled.