You guys don't know how much I LOVE Kyung Hee University
The number 1 reason I love KHU is because my dearest Bong is in it!
Other than that... my Hangul's school textbook is also from KHU..
and now............... LEE HYORI AND RAIN IN A UNI CONCERT?
Like whoa. I wish I could enroll in Kyung Hee Uni now.
and Miss Hyori ssi. Are you sure you're 31? Because as you grow older, you're turning even sexier.
NATION FAIRY CUM SEXIST KOREA'S SINGER FTW PLEAZZZE.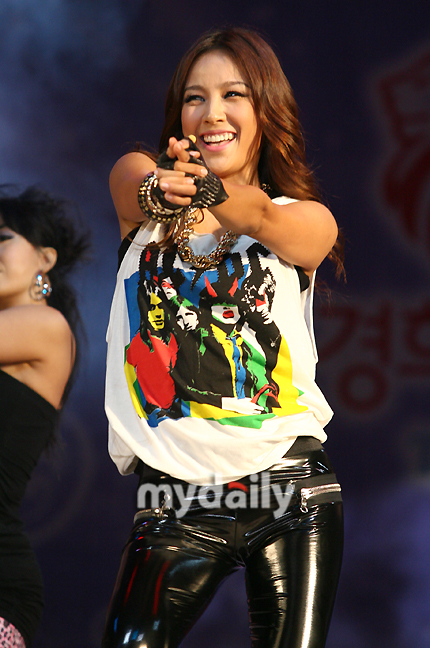 Also, Miss Lee wore the same heels on the MKMF's stage with Big Bang last year!